Updates and results of a major "group project" to obtain a high quality, barrier and printable BOPE-based single-sided laminate film with which to make 100% recyclable packaging. Now close to industrialization.
When we talk about sustainability, many different standards come into play, ideologies that create damage, confused ideas about the nature and properties of "bioplastics" – materials that are very different from each other, interesting in various ways but certainly not infinitely recyclable, as a circular economy would like. We do have one certainty, however, and that is that by building mono-material supply chains we can obtain recyclable packaging that is effective and sustainable, also in economic terms. This is how Paolo Rossi, GM Ticinoplast and soul of an important project of eco-compatible and high-performance laminate in bi-oriented PE, frames the problem and motivates the road taken. It's a choice that can't be improvised," says the manager. "In fact, if we're at a good point today, it's because we started several years ago, with a keen eye on where the market is going and without wasting time. And it is also a choice that cannot be made alone, because it is not true – as we have long told ourselves – that "small is beautiful"… Small is small: it prevents us from doing R&D and sustaining the investments in plants necessary to "turn the corner"". So the new project was born from a partnership and gradually involved a growing number of companies along the packaging chain, each of which gave its contribution: Ticinoplast had to manage the engineering of the project while Plastchim T took charge of the production cycle.
More layers and more barriers: the coffee example
At Ticinoplast and Plastchim-T they are working on perfecting a family of BOPE structures from 1 to 4 layers, with differentiated characteristics according to specific applications. "For a monofilm, we will need a material with high mechanical resistance and easy weldability; for the dual (for example for stand-up pouches of liquids and powders) it will be above all easy to print and sufficiently rigid or, for mozzarella, we ask for softness and high resistance while for the triplex destined for the coffee tile, we need high barrier, and with the quadruple we enter the sterilizable," summarizes Rossi. "And to each of these structures we must associate the oxygen barriers typical of the materials we are replacing: from the low barrier of polyester, around 100 cc mil/m2-atm, to the medium barrier of PP Nylon (20 cc) to the even lower barrier of aluminum, which is less than 1, without forgetting the barriers to water vapor and odors. This is where coatings and adhesives come into play". The various solutions have already been presented and discussed, extensively tested on Bobst machines and are still being perfected.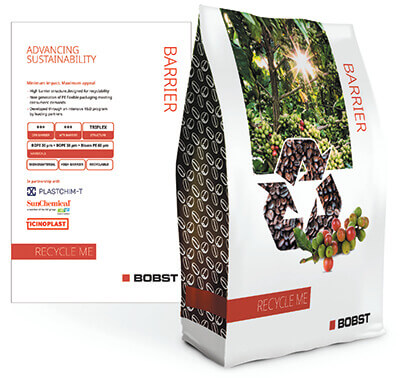 "If to obtain a BOPE with a low barrier level I just need a coating, or an adhesive with adequate barrier properties, for a medium barrier I need coating plus an adhesive. For a barrier at 2, 3 cc or even less, I need to use a primer that will make the surface of the BOPE homogeneous and smooth, plugging all the holes; from this point of view I can then improve the performance of the film by integrating the BOPE with primer, coating, codeine, and vacuum treatment – not necessarily in that order and making all the possible "scales" depending on the specific product I want to obtain."
A concrete example? For a pack of coffee, you need an external BOPE with excellent optical properties and high printability – capable of accommodating a protective heat-resistant lacquer "because PE and temperature don't get along so well" – and a high-efficiency printing press that works in white and vault.  It should be laminated to an intermediate BOPE film that sits in place of the aluminum, at a maximum of 12-15 microns and with as high a thermal resistance as possible to pass through the drying oven or resist vacuum deposition. Finally, to protect this barrier layer, you need a third layer of PE bubble with high moisture barrier, and with excellent weldability to hold it all together. Without increasing the final thickness of the laminate (on the contrary, calibrated correctly for the application, our films can even be significantly lower, Rossi points out) and at costs comparable with traditional alternatives ("and here both the productivity of the Brückner machine and the fact that PE can be recycled practically indefinitely help").
Those "consumables" that make the difference
To support this "transition" towards mono-material packaging, both laminated and mono-film, Sun Chemical puts in place a wide range of integrated products – from "functional" coatings that impart thermal resistance to the substrate, to "barrier" coatings – which they give protection to oxygen, making up for the lack of natural barrier properties of the BOPE base material. "These coatings – explains Corrado Periti as Technical Service Manager Sun Chemical (but he was in service at Bobst Italy as Process Specialist Manager PL Laminating at the start of the trials in San Giorgio) – work very well alone and/or combined with our Paslim brand barrier adhesives, depending on the barrier objective required by the packaging in the protection functionality of the packaged food. The latter, especially in the solvent-free version, were created to be applied to polyolefin-based structures (but there are also solvent-based versions), in order to contribute to maintaining the dimensional stability of the base film, avoiding a further passage of drying.
Recent tests have shown reductions in barrier properties from 1500-2000 cc of a base film to 3-5 cc / g / m2 23 ° C x 50% HR. These are truly remarkable results, achieved thanks to the great development work done in collaboration with Ticinoplast and in Bobst itself on the coating and laminating machines.
This project was the first in a series of collaborations with our partners to further improve the performance of mono-material polyolefin structures.
In addition to working on the gas barrier, Sun Chemical has developed integrated technological solutions to improve mechanical and thermal properties.
The role of the machines
Bobst's role in this work was to provide the Vision D 850 and Nova SX 550 coating and laminating lines, and the Master RS 6003 roto-printing line for conducting the series of tests. But also to identify the critical points of the processing flow and to prepare technical solutions able to overcome them, with ad hoc electronic developments and interventions on the conduction of the film, but also with particularly advanced components, first of all for the application of the lacquer.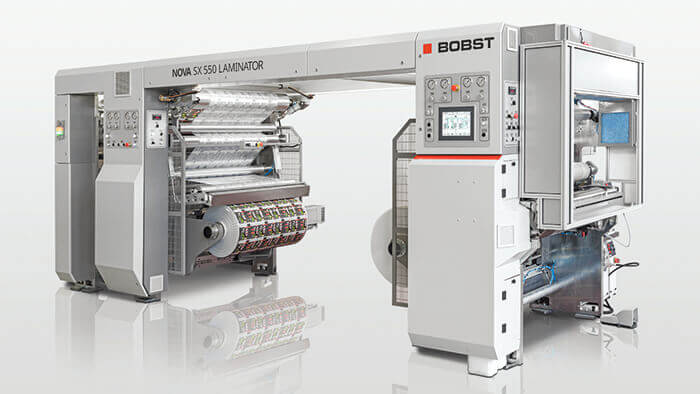 "In order to obtain a 100% sustainable laminate – points out Periti – Sun Chemical has used water-based coatings, with a low degree of solidity, which, in order to avoid the formation of bubbles, foams or optical defects, must be applied in a perfect way. On the Vision D 850 laminating machine, a pressurized doctor blade coating system has therefore been adopted, where the lacquer is kept under pressure by a system of pumps and comes out with absolute constancy and fluidity, ensuring very good speed in absence of problems".
Another delicate aspect, continues the manager, concerns the drying of water-based products, which requires a drying oven that is effective and, at the same time, avoids overheating that is so harmful to BOPE, even though it is bi-oriented. "Precisely to stress the material as little as possible – says Sara Alexander, marketing and communications manager at Bobst San Giorgio – we have implemented a tunnel that uses lower temperatures with greater efficiency. The combination of this type of oven with the pressurized doctor blade allowed us to reach the important speed of 300 m/min. While with Sun Chemical's high-productivity solventless products, this speed easily reaches 450 m/min: the maximum speed of the dedicated machine".
When beer makes orientation easier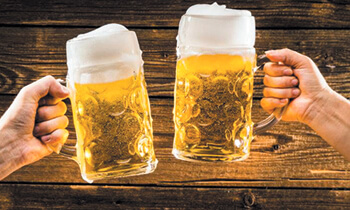 "Polyethylene for packaging until a few years ago was mostly produced in bubble plants, with optical quality and mechanical and elongation characteristics limited to machine sense . Until we discovered biaxially oriented PE", says Paolo Rossi, who based his R&D project on this discovery, made not many years ago over a beer.
"The story – recalls the manager – began with the contact made by a friend of ExxonMobil with the Bulgarian materials producer Plastchim-T, who was looking for a PE transformer for a specific job and with whom we soon formed a partnership that led to the idea of creating a European polyolefin hub for flexible packaging, It was an ambitious project that took the road to innovation when, on the sidelines of a conference, Dow Chemical's then European technical manager told me about a Chinese converter who was using BOPE to make liquor boxes with sophisticated, high-quality offset printing. A revelation! Together with our Bulgarian partners, we have invested in a 25,000 tpy Brückner extruder, customized to our design, which will be operational by the end of the year. And around mid-2022 we will see the first packaging produced with the new laminate in circulation.
Who plays in the Ticino team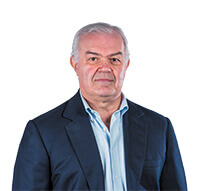 The contents of this article are the synthesis of a long interview with the General Manager of Ticinoplast Eng. Paolo Rossi assisted by the marketer Laura Lombardi; Sara Alexander Marketing & Communication Manager PL Rotogravure Coating & Laminating at Bobst Italia, Piero Brambilla Product Director Global Laminating Adhesives & Cold Seals, EMEA/LAR Functional Coatings at Sun Chemical, Corrado Periti, Technical Service Manager at Sun Chemical and already Process Specialist Manager PL Laminating at Bobst Italia when the project we are talking about was started.
The other main partners are the Bulgarian producer of PP and PE films Plastchim-T and the German manufacturer of extrusion plants Brückner Maschinenbau, together with the many Italian and multinational suppliers of polyethylene granules and packaging machines involved in the developments necessary to "explode" a project with many faces and applications.