After acquiring several companies – since 2019 – combining expertise, intel, technology and hardware Inkmaker's strategy was focused on consolidating all its brands under a single holding group. Originally known as Inkmaker Group, starting from 22 April – in conjunction with World Earth day –  the company was rebranded as IM GROUP with its own distinct identity, to better compete in the marketplace as a Total-Solutions Provider. The official launch of the new identity, filmed on location, at Inkmaker's Headquarters in Turin, Italy (now also the headquarters of IM GROUP), was screened previously for private and then for public viewing on You Tube, the media globally and the group's brands websites.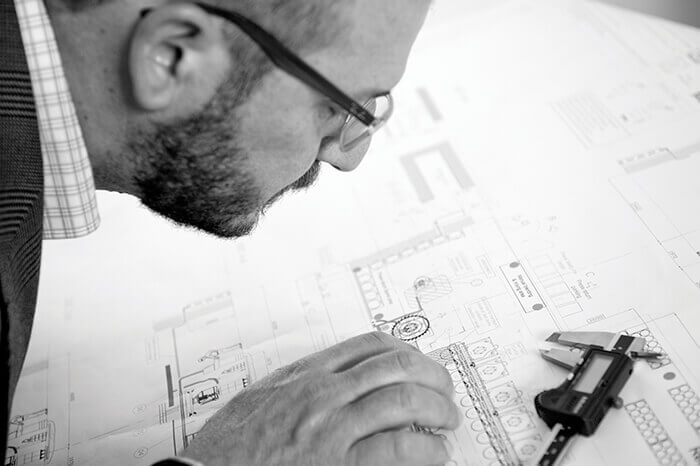 Different businesses, one identity
The decision to rebrand Inkmaker Group as IM GROUP came following the large investments on the acquisitions of the businesses of Rexson and Valtech, in UK; Tecnopails, in Italy; and most recently Swesa, in Germany, which resulted in a company growth of 25% for Inkmaker. The driving strategy of the company's global expansion was to create a reliable complete supply chain, serving predominantly, but not only, the ink, paint and coatings industry and to sustain its core businesses. This meant restructuring all the single brands into various specialities, making the differentiation of their purposes clearer for clients, yet to still be one strong force as IM GROUP with an identity of its own, as an autonomous holding brand whose global strategy is to offer "Total Process-Engineering" to the market.
Rebranding
The rebranding of Inkmaker Group as IM GROUP stems from the group's vision, which is to evolve its technology, to expand the fields of competence and adapt, the advantages of its products to new markets. The focal point of IM GROUP's new logo is a symbol of a face created from a series of triangles in blue to convey trust, confidence and high-technology. The triangles converge, like the many brands and skills of the Group, to form a strong 'human identity' depicting a technological engineering leader with a 'human touch'. The face is embellished with a crown, representing the Group's determination to maintain its leading position in the industries it serves. The logotype, "IM GROUP" is designed in a custom font to communicate the Group's various fields of business such as paint, coatings, ink, speciality-chemicals, adhesives and much more. Below the logo, in steel grey, the Group's credo and positioning line: "The Colour of Trust", is the result of its core values of being Truthful, Responsible, Understanding, Safe and Tailor-made to ultimately position the group, as the leader you can T R U S T.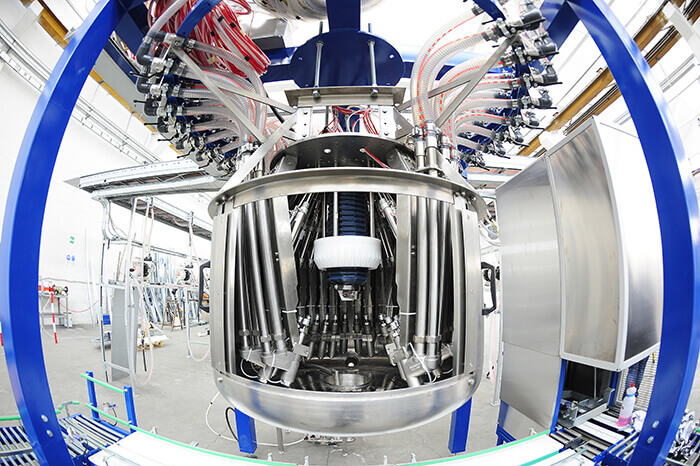 The restructure
With the new restructure, Inkmaker focuses on ink dispensing and software design; Rexson is predominantly dedicated to paint as well as liquid ink, Vale-Tech focuses on narrow-web and paste-ink dispensing —so UV flexo ink and offset inks; Swesa mainly for: food, pharmaceutical, corrugated packaging, cosmetics and more; Teko remains in POS Tinting and R&D Training and; Tecnopails for Filling Solutions. Internally, this means focusing R&D on the development of each brand's expertise and to take advantage of combining, resources, technology and software while coordinating investment plans.
Sustainable practices and social responsibility
A safe work environment is certainly high on IM GROUP's agenda, along with technology but the Group is also evolving the way in which its products are impacting the environment and its carbon footprint. IM GROUP is partnering with Deloitte to create a roadmap to reduce the eco-impact of the current resources they use and waste they create. Making a global statement of the Group's commitment means further enhancing social responsibility and sustainable practices.
IM GROUP Foundation
Additionally, the group is forming the IM GROUP Foundation, to be ready by end of 2021, which will be followed by the Group's goodwill ambassador, Alice Guerra, as foundation chairman. It will have the scope to bring social activities, to members of the local communities, where IM GROUP operates and to offer career development, and growth opportunities, to the youth in those communities.