Competence hub and innovation accelerator. This is how Alberto Palaveri (Innovation manager Sacchital and much more) experienced Print4All, the unprecedented B2B platform of the printing and converting supply chain, held end of May in Milan.
429 exhibitors of which 40% foreign, mostly European (27%) but not only (13% extra-European). And 35,312 visitors representing 20.636 companies: 79% Italians, 13% Europeans and 8% from other continents. With a top ten showing the Germans in the lead, followed by Spaniards, Swiss, Russians, French, Turks, Iranians, British, Serbians and Polish. These are the figures that document the success of the first edition of Print4All (Milan, 29 May-1 June 2018), the "supply chain fair" planned and conceived by Acimga, Argi with 4it Group and FieraMilano, within that Innovation Alliance that had it grouped together with Ipack-Ima, with Meat Tech for packaging, Plast for the processing of plastics and Intralogistica Italia. With eloquent figures regarding the mix of corporate functions held by visitors: 27% managers with executive functions, followed by marketing-sales and production reps (both at 17%), print specialists (13%) purchasing (6%) and planning (4%).
When the dots are all there …the line is easy to draw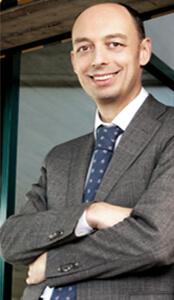 Print4All, this the novelty, was conceived as a platform of encounter between operators of the entire publishing-, commercial, and "industrial" print, converting and packaging supply chain in all its various meanings (from textiles to OHH, from printed electronics to 3D …). "And supply chain it was", commented Alberto Palaveri, who experienced the show in the multiple roles of Sacchital Innovation manager, CEO of Akerlund & Rausing, Giflex vice president and member of the Italian Institute of Packaging, and who believed in the project to the point of accepting the role of Ambassador. «Developing new projects, creating special processes that involve customers and suppliers, requires multi-party meetings and a knowledge sharing that is anything but simple. At Print4All the dots to be joined together were all there: finding each other was easy and talking to each other, with technologies and tools right in front of one's eyes, was much more profitable. This is what is meant by "supply chain fair". Likewise, and my staff confirm, having the opportunity in a few days to monitor the "hot" issues, the trends of supply and demand, the evolution of technologies, new ideas and the fronts opened by the trailblazers in conferences and special areas (the one dedicated to new materials for example) … given the complexity of the scenarios and projects, indeed provided precious opportunities. For all these reasons, if I had to sum up the nature of this fair in a slogan I would call it an "innovation accelerator." With a further plus-point: "Due to its very capacity to facilitate the meeting and exchange between all the actors involved, Print4All has also proved to be a valuable associative propellant – an opportunity and stimulus for encounters in view of common goals, between actors and institutions created separately and yet now ever closer together. Hence even stronger».
And the coming edition? The preparations are already fully underway, starting with the "approach conferences", the first will be held in March next year. Palaveri renews his faith in the project, of which he is back to being Ambassador. And frankly blurts out a consideration that sounds like an invitation: «At Print4All we feature the state of the art and the future of printed packaging, a world of products that play a central role in everyone's daily existence. It's a shame not to get the general public involved by creating opportunities for encounter and sensitization that go beyond the fair perimeter, that are indeed to be shared by all … ».