ColorConsulting srl, after an internationalization process started in 2011, that led the company to have installations and consultancy relationships in different states of the world, has decided to take a crucial stride to strengthen its presence in the United States, opening ColorConsultingUSA Inc. in New York. The new American company will immediately allow faster and better service to all US customers and will have the goal to become a valued reference for control, management, and measurement of color, in the fast-growing American market.
ColorConsultingUSA, from the very beginning, will not only service customers in the American market, but will also take advantage of the combination of Italian creativity and American software development expertise, to become the center for management and development of all ColorConsulting software. ColorConsultingUSA will pursue the objective of simplifying the control of color and management of inks through innovative software solutions. A wide range of innovations will be released to the market in the coming months thanks to some important collaborations and projects that have already been signed.
ColorConsultingUSA will also be fundamental in guaranteeing international customers, such as ink manufacturers and printing machine and print technology suppliers, a quality presence in the American territory to allow us to maintain and grow the synergies already existing in Italy and in Europe.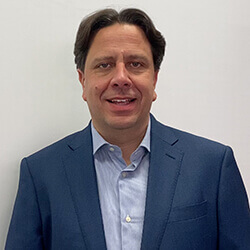 "With export figures that account for 30% of our revenue, a new company in the United States was the next logical step. Nearly 20 years after the founding of ColorConsulting srl in Italy, I am thrilled and at the same time proud for the start of this new adventure. I want to thank all of my collaborators who, with their passion, have contributed to the success of these years and to the loyalty that customers and partners have towards us", says Carlo Carnelli General Manager of ColorConsulting
The various partnerships with American companies, which began over 10 years ago, opened an important opportunity in the US market, which was taken by ColorConsulting. The opening of a new company is the next part of ColorConsulting's growth strategy and represents for ColorConsulting the starting point for an innovative business model. Inspired by the logic of smart working, which was tested during 2020, this model will allow us to provide stable and continuous service for our foreign customers and to extend our technical assistance availability by 7 hours per day thanks to the different time zones.
"ColorConsultingUSA reflects our mission: helping client companies, wherever they are, to achieve the quality goals they seek", commented Sara Robustellini Marketing Manager of ColorConsulting. "Being present in the American territory means opening us up to new customers and partners, and this represents a new place to innovate, find ideas and work as a team, because only working together is it possible to achieve great results."
From the beginning, the American company will benefit from the experience of Michael Sisco, who will assume the role of Technical Sales Manager & Director of Software Development for ColorConsulting around the world.
Michael Sisco says: "I have worked in close partnership with ColorConsulting for the last 10 years, and I have seen first-hand the deep understanding of the print market and the innovative thinking that have made Carlo and his team so successful. I am excited to be joining the ColorConsulting team and helping to bring the vision of intuitive, effective and efficient color management and control to life. I look forward to even closer collaboration as we seek to bring our current and future solutions to an ever-growing market".