In the magnificent setting of Teatro alla Scala in Milan, the ceremony of Impresa e Lavoro Award – Business and Work – was held by the Chamber of Commerce of Milan, Monza and Brianza, Lodi.
In the economic scenario of the city, long-lived productive realities have been selected for their effective contribution to the growth and development of the metropolitan area.
Imeco Srl, a company specialized in the production of combustion equipments, has been selected by the Chamber of Commerce for the over 40 years of activity that have led it to be a reference point for the national and international markets.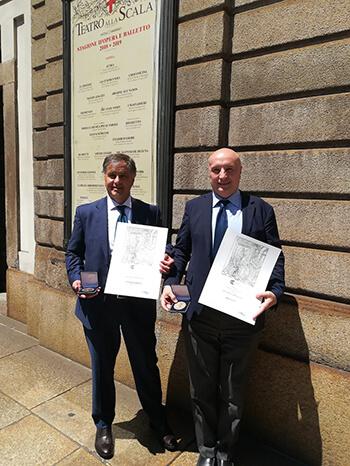 With the numerous solutions for all industrial sectors, Imeco is increasingly specializing in the realization of customized projects, with a view to Industry 4.0, and in the related assistance service. Strengthened by an all-Italian engineering and design capability, Imeco has started expanding into international markets to present itself as a global partner, while maintaining its production strongly rooted in the Milan area.
Angelo Di Salvia, General Manager of Imeco said: "It is an honor for me to receive this award and I want to extend it to all the people who work in the company and make it possible to achieve our growth goals every day. I am also grateful to this city and its representatives for all the commitment they show in wanting to keep Milan at the center of Europe and the world. "