Sitting idle at home is again a great job these days of crisis world over, we have noticed, in just a few weeks a virus a ten-thousandth of a millimetre in diameter has transformed all the democracies. We have to visualise the days after this threat is controlled and normal business activities are restored, the functioning of industry, working and living habits may not be the same again!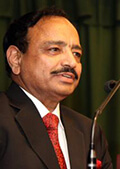 You are invited on Apr 11, 2020 11:00 AM India to join the Webinar hosted by Offset Printers' Association (OPA) with the inputs of Eminent Indian experts – Prof. Dr. Anjan Kumar Baral, Dr. T K S Lakshmi Priya, Prof. Madhura P. Mahajan, Prof B. Kumar PhD.
World Print Guru Frank Romano and Beatrice Klose, Secretary General Intergarf has very kindly agreed to share their views during this Interactive session.