The 34th edition of CHINAPLAS has been rescheduled to April 13-16, 2021, at a new venue –– Shenzhen World Exhibition & Convention Center. This will be the first time for CHINAPLAS to be held in Shenzhen. The trade fair will alternate between Shenzhen (odd years) and Shanghai (even years) in the future, continuing to empower upstream and downstream plastics and rubber companies to uncover greater opportunities in the new phase of China's economic development.
Adsale Exhibition Services Ltd., organizer of CHINAPLAS 2021, held a press conference at 20:00 (Beijing time) on June 23, leveraging online video conferencing tools for the first time to virtually communicate and interact with more than 100 Chinese and international media. During the press conference, Mr. Stanley Chu, Chairman of Adsale, Ms. Ada Leung, General Manager of Adsale, and Ms. Norris Chu, Project Director of Adsale, announced the latest updates about the trade show, shared word of emerging developments from a new starting point, and discussed post-pandemic opportunities in the plastics and rubber industries.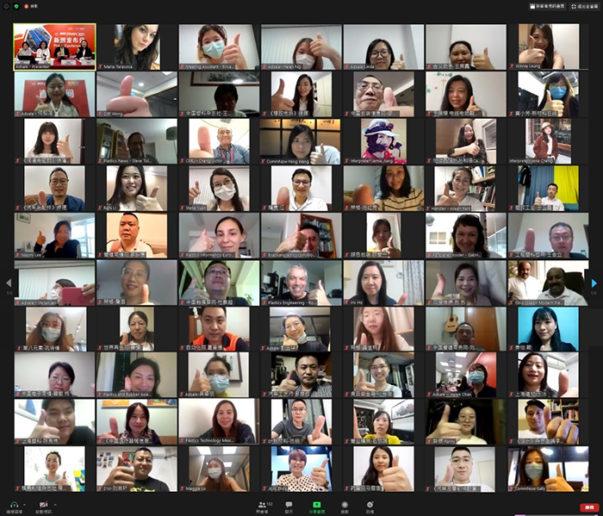 Focus on Greater Bay Area's geographic advantages
"Shenzhen combines China's enormous market potential and its unique geographic advantages, and the upcoming CHINAPLAS will help to position the plastics and rubber industries to seize new growth opportunities," Ada Leung said.
· Unparalleled advantages of domestic market – Impacted by COVID-19 pandemic, the global economy is in a deep recession. Facing downward pressure from foreign trade, China's State Council is redirecting the economic focus from export to a domestic-demand-driven model as the new normal. China's 1.4-plus-billion population and 400-plus-million middle-income consumers represent the largest such grouping in the world, with consumption potential unmatched by any other economy. The expansion of China's middle class has created tremendous potential for consumption upgrading. In recent years, some labor-intensive and low-end manufacturing work has shifted to other countries. The impact of COVID-19 is reshuffling the global economy and triggering major changes in manufacturing supply chains. China is repositioning itself in the global value chain and climbing toward the higher-end with high-tech products increasingly flowing from China to overseas markets, including such items as communications equipment, high-speed rail systems, and drones. Driven by research and innovation, industries continue to reform and upgrade, in turn increasing the demand for innovation and smart manufacturing in the plastics and rubber industries. In addition, China is actively responding to plastics pollution, accelerating green and sustainable development, and creating market demand for much-needed recycling and green technologies.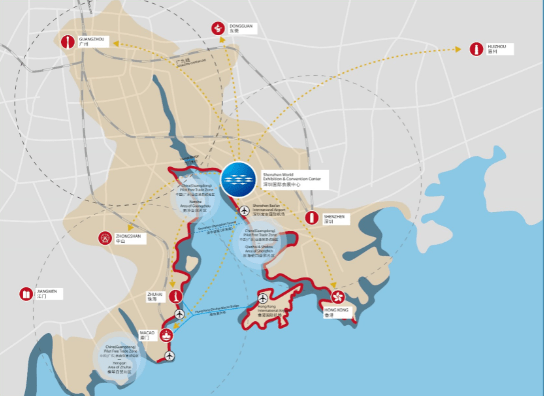 · Greater Bay Area, major upside for the industries – The Guangdong-Hong Kong-Macau Greater Bay Area is the largest bay area in the world, accounting for 0.6% of China's land area, 5% of its population, and 12% of the national Gross Domestic Product. Its GDP is expected to reach 28.9 trillion RMB (about US$4.09 trillion) by 2030, ranking among the top 10 economies in the world. The "9+2" cities"[1] are accelerating their coordinated development, building a vibrant world-class city cluster, and stimulating new economic momentum. The Greater Bay Area is not only an international center of scientific and technological innovation, but also the most concentrated region for plastics processing in China. Plastic products output within the nine cities reached 11.17 million metric tons in 2019, representing more than 13.6% of the national total (second only to Zhejiang Province) or 83.4% of Guangdong Province's total output. The region's huge market, together with its abundant resources and strong innovation, will help to further advance the plastics and rubber industries.
· Shenzhen at full throttle – Shenzhen was made a Pilot Demonstration Area in 2019, as well as being one of the core engines of the Greater Bay Area. In 2018, the total industrial added-value of the Greater Bay Area reached 2.82 trillion RMB (about US$399 billion), of which Shenzhen accounted for the lion's share of 32.3%. "Technology + Innovation" is Shenzhen's business profile, with more than 3 million companies located there, including Huawei, ZTE, Tencent, DJI, BYD, TCL and other industrial leaders. In 2018, Guangdong Province invested 270.47 billion RMB (US$38.3 billion) into R&D funding – the highest in China – and Shenzhen was the leading city within Guangdong.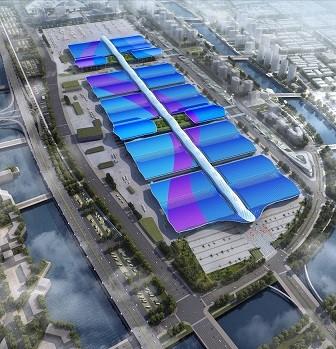 Embrace post-pandemic opportunities
Over the years, China's plastics and rubber industries have laid a solid foundation and built strong resilience and continuity into the economy. Combined with continually emerging new trends and opportunities, all signs currently point to a positive outlook. In the first quarter, as a result of the coronavirus pandemic, business shutdowns, the Chinese New Year off-season and other factors, China's plastic products output dropped 22.9% from the same year-ago period. Production resumed in April in an orderly way, and industries' supply chains gradually returned to normal operations. In April, the year-on-year decline in the total output of plastic products narrowed, achieving a recovery of 8.6% from the previous month. In the battle against the pandemic, plastics played a key role in the production and supply of vital healthcare materials, personal protective equipment, medical supplies, and medical facility construction.
The pandemic also fueled the rapid growth in demand for take-away service, fresh meal delivery, express delivery, convenience foods, household electronic product, medical supplies and fitness equipment. The post-pandemic era is seeing the acceleration of next-generation 5G wireless technology, artificial intelligence (AI), autonomous vehicles, high-end medical products, antibacterial and antimicrobial surfaces for use in everything from cars to appliances, and more. Demand is expected to remain strong for new materials and technology, including those for key medical applications, safe and protective packaging, and digital production –– as well as for recycled and recyclable materials. 5G is the frontrunner when it comes to the "new infrastructure". CHINAPLAS 2021's new rotation to Shenzhen has the unique advantage to help companies in the plastics and rubber industries to seize opportunities in this fast-growing infrastructure space. Shenzhen is actively building a world-class 5G industrial cluster, and is home to a complete 5G industry chain of globally competitive enterprises such as Huawei, ZTE, and more. The resources related to this concentrated cluster are helping to accelerate 5G application development. As a high-tech, high-quality and high-value trading and technology platform that caters to the latest market trends, CHINAPLAS 2021 will enable industry players to respond swiftly to market needs and stay ahead of the curve in a dynamic environment.
Debut in the Greater Bay Area
"In addition to the favorable outlook of the Greater Bay Area, CHINAPLAS' decision to move to Shenzhen also takes into account the Shenzhen World Exhibition & Convention Center, an ideal venue for a world-class trade show," notes Norris Chu. "We've been doing a field assessment and multi-party evaluation since the center launched in September 2019. Its 400,000 sqm of indoor exhibition space can alleviate the constraint of booth area we experienced in Guangzhou and support CHINAPLAS' long-term growth. All of the 19 exhibition halls feature column-free structures and are located on the first floor, very suitable for displaying large-scale machines, and easy for visitors to navigate. The advanced hardware features and supporting services will provide exhibitors and visitors a very convenient and refreshing experience."
The Shenzhen World Exhibition & Convention Center is situated at the heart of the Greater Bay Area. It is located in the center of the city cluster and close to the Shenzhen Bao'an International Airport, well-connected to the Hong Kong International Airport. Sea, land and air transportation are readily available in all directions and routes, and the industrial cities in the Pearl River Delta are closely linked. It is particularly worth noting that this is the world's first exhibition center with full 5G coverage. Chinese and international exhibitors and visitors will be able to experience eye-opening intelligent and innovative services, such as dining, navigation, parking, and so on.
"CHINAPLAS+" Online + Offline New Trade Services Experience
In addition to a new fairground experience, CHINAPLAS 2021 will also leverage an "online + offline" strategy to unlock new trade services experience. As advanced deployment of digital technology is a trend embraced by all industries, CHINAPLAS is also accelerating the integration of online and offline show experiences. The organizer is pleased to be launching "CHINAPLAS+". For online experiences, CHINAPLAS has successfully held nine webinars on hot topics during the pandemic, building a cloud communication bridge for industry players. The organizer soon will be introducing an online business matching service, extending the value of matching demand and supply online; during the show, the organizer will partner with Chinese and international media to provide live streaming of the trade show and facilitate online interaction. For offline experiences, the organizer will host new technical seminars and publish materials such as "FEATURE: RESUMING PRODUCTION" prior to the show, whereas international forums on industry trends, Tech Talk, thematic events on hot topics will be organized during the show to create a seamless integration between online and offline activities and transform a four-day exhibition to a 365-day, non-stop communication platform.
Dig deep into the new potential of the Asian market
While based in China, CHINAPLAS, the International Exhibition on Plastics and Rubber Industries, has a strong influence throughout Asia. In 2019, the show attracted 163,000+ visitors, 22.8% from overseas – of which 70% were Asian visitors. Asia is the world's most dynamic region with unique advantages. It accounts for more than half of the world's population, features an ever-expanding middle class, continually upgrading consumption and technically advancing industries, and growing demands for plastics materials and machinery. The exhibition will continue to deepen its focus on the Asian market through multi-faceted promotion to fully tap the unlimited potential of the market.
With "New Era· New Potential· Innovation for Sustainability" as the new theme and slogan, CHINAPLAS 2021 will take over the Shenzhen World Exhibition & Convention Center, from April 13-16 next year, with more than 3,600 global exhibitors occupying a world-class exhibition area of 300,000 sqm. We hope you can join us, along with visitors from different enduser markets of plastics and rubber industries from around the globe, to explore the countless materials innovations and technology developments in this exciting new location and venue.
---
[1] The "9+2" cities refer to the 9 cities: Guangzhou, Shenzhen, Zhuhai, Foshan, Huizhou, Dongguan, Zhongshan, Jiangmen, Zhaoqing; and 2 Special Administrative Regions: Hong Kong and Macao.